About a custom made pandeiro this time.
◎ PDGS(custom made pandeiro : fuchsia pink color)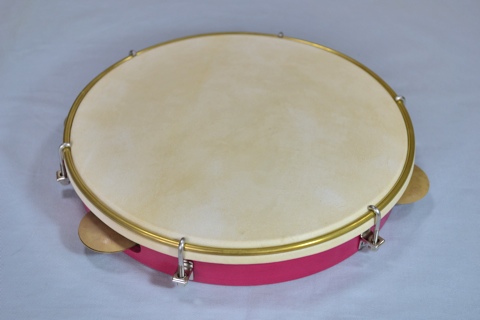 The color of this pandeiro is very beautiful and characteristic.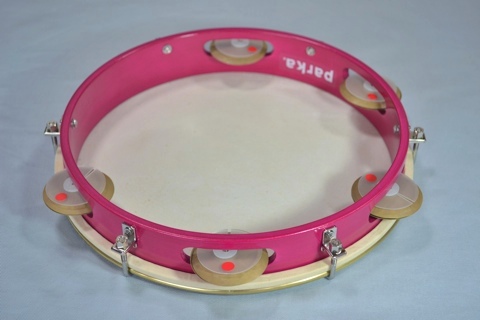 The specification of this pandeiro is :
* Goatskin head
* 10" and 43mm deep frame
* Specially ordered color(fuchsia pink)
* Brass platineras
* Brass hoop
* Special spacers for platineras
* Light weight
and so on.
First of all, about the frame color.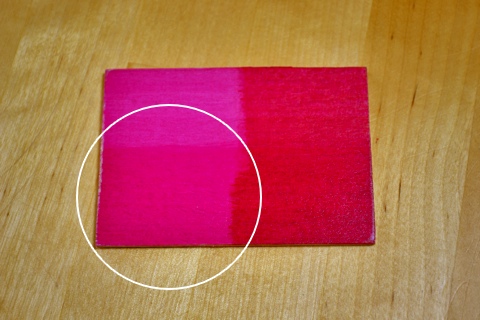 This is a picture of test painting.
The same paint is used for these 4 colors, but the surface condition and the number of painting times are different.
I used the color in the circle.
This color is very bright and bueatiful.
And for this cajon, too, I used almost the same color.
Secondly, about platineras.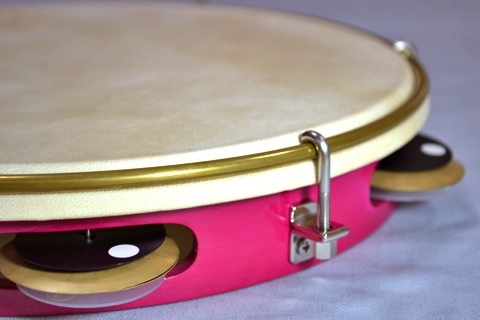 The platineras are made of brass.
Its sound is warm and comfortable.
And I made 2 types of spacers for platineras.
One is thick translucent spacers, the other is thin black spacers.
Just using translucent spacers under the platineras is probably the best.
But in addition, putting black spacers on top of platinaras makes its sound tight and well-controlled.
Lastly, about the total sound.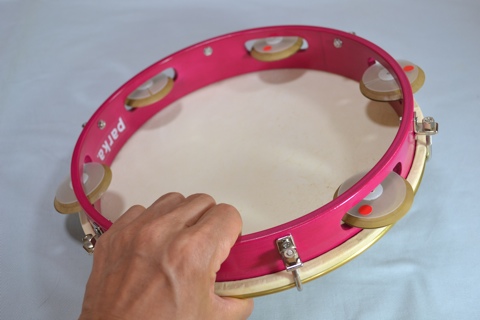 I played this pandeiro.
It sounded terrific and gave good response, too.
Also, it was easy to play because the weight of a pandeiro is very light.
The customer for this pandeiro lives in the UK.
I shipped this and got a message from her the other day.
"Oh my God! What a wonderful sound! It is so powerful and sweet at the same time. Well done!
I looooove it!"
I'm very grad to get this message from the customer.
I hope she enjoys playing it.
=============== 8< --------------------
Today's Hook.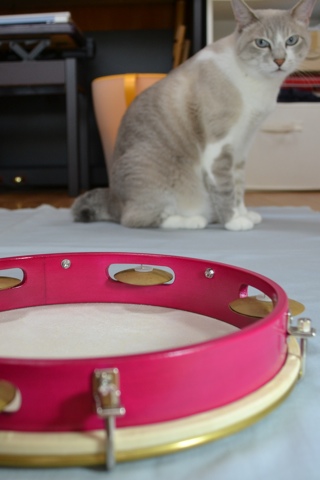 ----------